Overview/ MANIFESTO
Our mission in Apocapoc is to imagine, create and offer sustainable spaces* that inspire its members to live a more eco-conscious and fulfilling life.
Our philosophy relies on the vision of free interconnected human beings, in a life long learning process, that reach their maximum potential through the practice of sustainable daily habits. Our spaces aim to create paths that facilitates the hike towards this vision. We offer many paths* towards one shared vision and we encourage individual rhythms.
Milestones
2013 BORN Our project starts in its physical expression in 2013 with our first space, an eco-friendly coworking in the Born, a charming neighborhood in the old center of Barcelona. APOCAPOC BCN was the first space renovated and managed with a sustainable focus in Barcelona. Apocapoc Born hosts 40 permanent members and a total community of 70 members.
During 4 years we've learned by trying, failing and launching pilot projects that inspired us and others a long the way.
2017 NEST The second phase of our project focuses on going one step further by sustainably renovating, with a LEED Platinum certification, an old foundry in the @22 Poblenou district of Barcelona. Apocapoc NEST aims to welcome up to 80 permanent members and a total community of 150 members in a space of 1500 m2 that conserves the industrial heritage and restores natural biodiversity. The space includes 400 m2 of permaculture space with an edible forest, a urban farm with aeroponic towers, a yoga and mindfulness space, a media center, a vegetarian industrial kitchen, a wellness space and a coworking for craft entrepreneurs, startups and small companies.
SPACES
On site
*Permaculture & Urban aeroponic Farm= 400 m2, from 40 aeroponic towers, 12 fruit trees
*Coworking = 240 m2, 80 permanent desks of which 3 startup rooms for up to 36 professionals
*Event & workshop room= 220 m2 (90 m2+ 90 m2 + 20 m2 + 20 m2) including a show cooking kitchen
*Yoga and mindfulness= 80 m2,
*Wellness= 80 m2
*Vegetarian post- industrial Kitchen= 2x40m2
*Zero waste showroom and workshop= 30m2
*Media prod= 40 m2
*En Vrac Café= 20m2
*Community kitchen= 20 m2
*Mutualized Book Library = up to 20 m2
*Mutualized tool Library= 5 m2
*Skype Boots= 2x 4 m2
*Seed library= up to 20 m2
*Guest Room= 15 m2
Outside the walls- around the corner
Recycling corner, material library, Precious Plastic Spot = 150 m2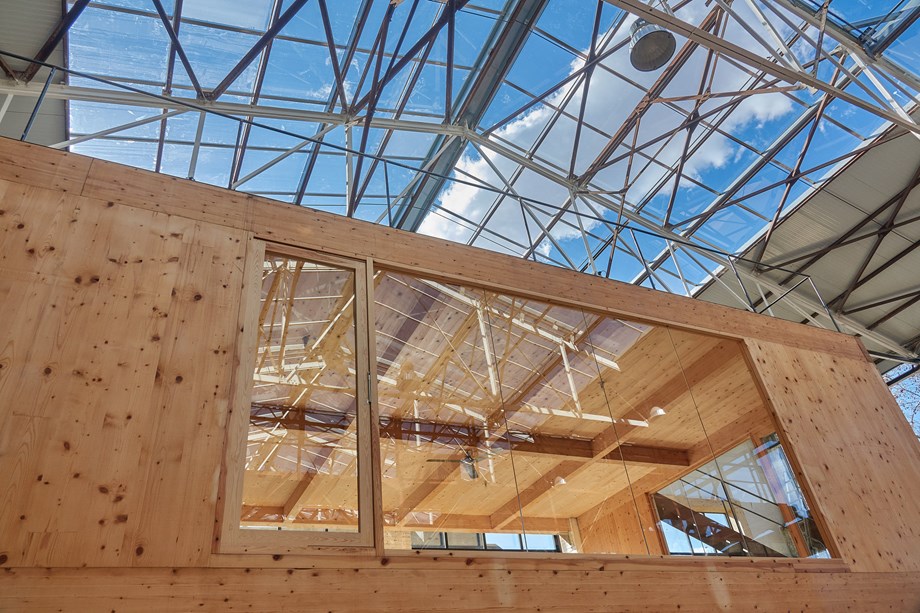 Get in touch with us
Détails de contact
Nest City Lab
Alaba, 100, 08018 Barcelona